Product Details
Chemical Name : (2aR,2'S,3aR,3bR,5aS)-3b,5a-dimethyl-3b,3c,4,5,5a,7,8,8a,8b,9-decahydrospiro[cyclopenta[7,8]phenanthro[3,4-b]oxirene-10,2'-oxirane]-2,6(2aH,3aH)-dione
Molecular Formula : 328.40
Molecular Weight : 480.53
Batch Numbar : OLY-EXA-DEP
CAS Number :
Solubility : MEOH
Storage : 2-8 °C
Purity by HPLC : NLT 95%
Keywords : Exemestane Di-Epoxide Impurity
Product Structure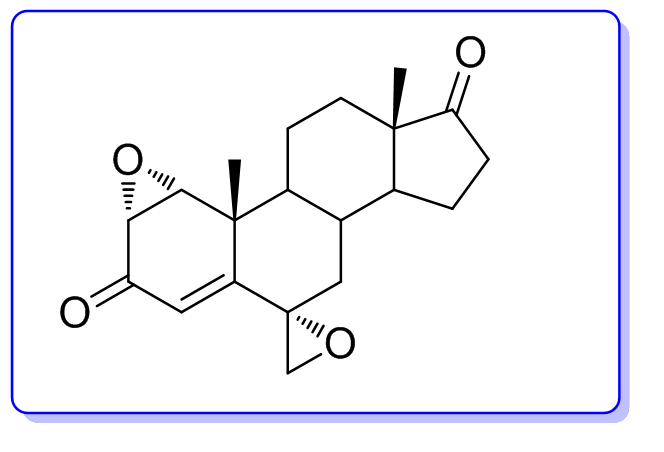 General Description
Documents - COA, HNMR, 13CNMR, MASS, HPLC (by pharmacopoeia method with RT RRT results), IR and TGA will be provide with products. Shipment by Fast track courier services. Payment Term - 30 days.
---