Product Details
Chemical Name : 1,1-Dimethylethyl [[[1-(4-Chlorobenzoyl)-5-methoxy-2-methyl-1H-indol-3-yl]acetyl]oxy]acetate
Molecular Formula : C23H20ClNO8
Molecular Weight : 473.86
Batch Numbar : OLY-AM-F
CAS Number : N.A.
Solubility : MEOH
Storage : 2-8 °C
Purity by HPLC : NLT 95%
Keywords : Acemetacin EP Impurity F
Product Structure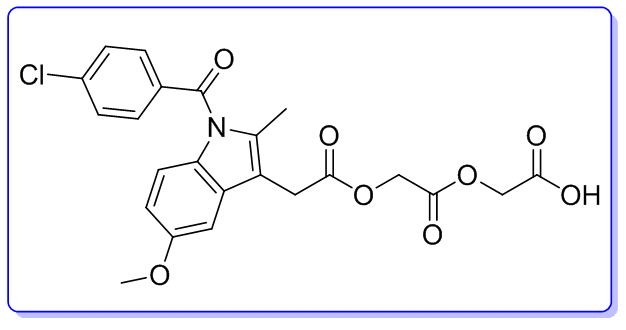 General Description
Olympus is a professional Supplier & manufacturer of certified analytical reference substance (Acemetacin EP Impurity F) as per EP/USP/BP/IP/JP & etc, which are used in impurity profile as a method for the quality control and validation of drug substances. Regulatory authorities such as US FDA, CGMP, TGA, and MCA insist on the impurity profiling of drugs. We will offer COA, HNMR, MASS, HPLC, IR and TGA along with products.
---