Olympus is a professional manufacturer and supplier of ambroxol impurity in all over the world. We also offers other ambroxol impurities like Ambroxol impurity A, Ambroxol impurity B.
Team Olympus synthesized all impurities, related compound, isomer degradation products of Ambroxol Impurity purely through hard core organic synthesis and are well characterized by HNMR, 13CNMR, MASS, IR, TGA, elemental analysis, purity test by HPLC and RT,  RRT using pharmacopeia method.
All Ambroxol impurities are used in routine as well as stability test too this all synthesized impurities are well accepted by all regulatory agencies around the world including US-FDA, MCC, MHRA, WHO, Brazil and Japan. Also these Ambroxol impurities are even used for genotoxic study as well as ANDA/DMF fillings.
We provide COA, HNMR, 13CNMR, MASS, HPLC (by pharmacopoeia method with RT RRT results), IR and TGA on purchase of ambroxol impurities.
Batch Number : OLY-AMBR-A
Molecular Formula : C7H7Br2NO       
Molecular Weight : 280.94
CAS Number : 50739-76-9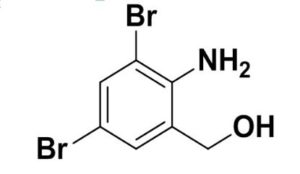 Batch Numbar : OLY-AMBR-B
Molecular Formula : C14H18Br2N2O
Molecular Weight : 390.11
CAS Number : 15942-08-2