Welcome to OLYMPUS World.
Olympus chemicals & fertilizers is a research-based pharmaceutical company which can provide flexible solutions to customer's business through science and innovation.
We are the manufacturer and supplier of Impurity Standard as per Pharmacopeia, API related Compound, Process Impurity, Metabolite and are acceptable to all regulatory agencies & also used for ANDA filing /DMF filing and genotoxic study.
We are providing a Right Product/Service to Right Customer at Right Time which helps us to make a long-term relationship with our client.
Today Olympus has made his own place in the market due to extensive product catalogues, Quality, On Time Delivery, Technical support and Best Price.
Why OLYMPUS ?
Specialized in providing high quality certified impurity standard, API Related Compound in custom pack size
Highly qualified staff of Scientist, Chemist engineers and marketing team
We provide complete set of data HNMR, 13CNMR, Mass HPLC, IR, TGA along with products (Click Here To Download Sample COA)
Attractive and safe packing for shipment
A dedicated professional Customer Relationship Management team positioned to ensure customer satisfaction and technical support.
We are growing fast only because of strong and transparent business strategy. I personally believe that clear, transparent communication with client, strong technical support, client budget and his need is the main key of success. Every time my team try to focus on this factor and this help to build client trust and strong business relationship.
We are always ready to connect with you in business hours for a discussion or meeting.
Best Wishes,
Mona Rodge
Business & Marketing Director
Mobile No:  8983714472 / 9769005349
Email Id: info@Olympusimpuritiesstandard.com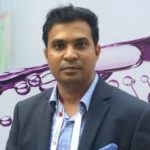 The successful organizations do not succeed because they have strong aspirations; they succeed because they have the strong group of motivated and aspiring people who truly understand who they are today.
At Olympus, we realize our strength in our people.  We have created and nurtured the culture of growth, respect, unity, humanity and we realize that's the strength of our organization.  Since we recognized our strengths, we could easily innovate and deliver strong performance in last few years and   we will continue to build on these strengths to enjoy similar success in the years to come.
We are committed to innovate, grow and nurture our values.
Warm regards,
Dr. Atish Rodge
Founder & Managing Director,
Olympus Research Centre Mumbai.